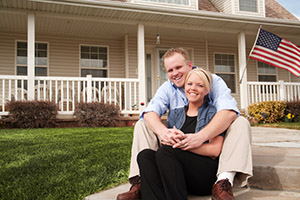 Protection for your biggest investment; your home is one of the most important insurance policies you will purchase throughout your life. At NIFS we make sure you are purchasing the right amount of dwelling coverage to replace your home in the event of a total loss. We also make sure your personal items are covered adequately and that you have enough liability protection.
Again, being an independent insurance agency with access to many different insurance companies you can rest assured that we will shop out your coverage to get you the best price from a top-rated carrier. Combine your auto and home insurance and receive a discount on both.

Renters Insurance:
Insurance for your personal items in the event of a fire or theft is often overlooked by most people who rent. The owner's insurance on the house or building we rent from provides absolutely no coverage for tenants. A good renters insurance policy will cover your personal items and provide liability protection as well. At NIFS we make sure that customers have the right protection so that in the event of a loss they will have the necessary funds from the insurance company to replace: furniture, clothes, appliances, electronics, food etc. The average price of a renters policy is less than $200 a year and a renters policy can be combined with an auto policy for a discount on both!
We want to help you!
A comprehensive insurance policy can help minimize repairs, replacement costs and living expenses if an unfortunate incident were to happen to your house or apartment. Whether you experience a fire, wind storm, lightning or theft, rest assured, you'll be covered.
For more information
Call or send us and email inquiry- we're happy to help you!